Superrealism at The Blair School of Art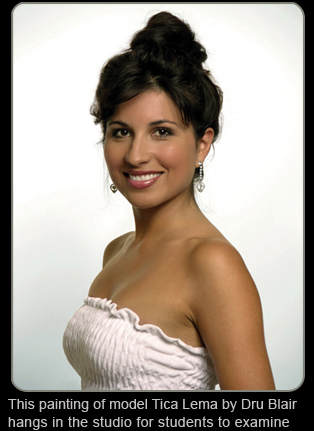 If you've ever wanted to be able to create photo-realistic paintings, or simply improve your art, The Blair School of Art is ideally suited for you.
Our new art school is located in Dru's ancestral hometown of Blair, SC on a scenic 100-acre campus that is part of Sumter National Forest. Free from urban and metropolitan distractions, it is an ideal learning environment. Our 2 new state-of-the-art airbrush classrooms are much larger and even better equipped than our previous studio in Wake Forest, NC which was founded in 1997.
Our specialty is airbrush training, but we will soon feature other art mediums, such as acrylic, digital, water color, and more.
If you have never used the airbrush before, you will be surprised at its versatility. Before each workshop, we offer a Foundations Day to help those who have little or no airbrush instruction to develop solid techniques that will allow them to effortlessly control the airbrush.
Be sure to browse our airbrush classes to see which best suits your needs. The airbrush is an amazing instrument, and can create images that are often mistaken for photographs as seen to the right.